BLITZ 500 3G-SDI/HDMI WIRELESS TRANSMITTER AND RECEIVER WITH BATTERIES AND CHARGER KIT
Model: BZ500-PRO
Transmits Uncompressed Zero Delay Wireless Video
3G-SDI and HDMI Inputs and Outputs
Up to 1,230 ft. Line of Sight Range
Best Performance within 500 ft. Range
Uncompressed 10-Bit, 4:2:2 Video
HDMI to SDI Cross Conversion
Supports Sony L Series Batteries
Supports up to 4 Receivers connected to 1 Transmitter
BZ500-PRO
The Ikan Blitz 500 Pro is essential in today's increasingly wireless production world. The Blitz features
uncompressed, zero delay wireless video in a lightweight and affordable package. With a 500 foot range,
this system is perfect for various types of uses such as with wireless follow focus systems as well as gimbal
and Steadicam operators. The Blitz 500 Pro is perfect for anytime you need to be untethered from the camera.

Zero Delay and 500 Feet of Range
The Blitz supports zero delay video transmission, which makes it incredibly useful with wireless follow focus
systems where timing is critical. It features a 500 foot range to give you the freedom to move about without
having to worry about losing signal.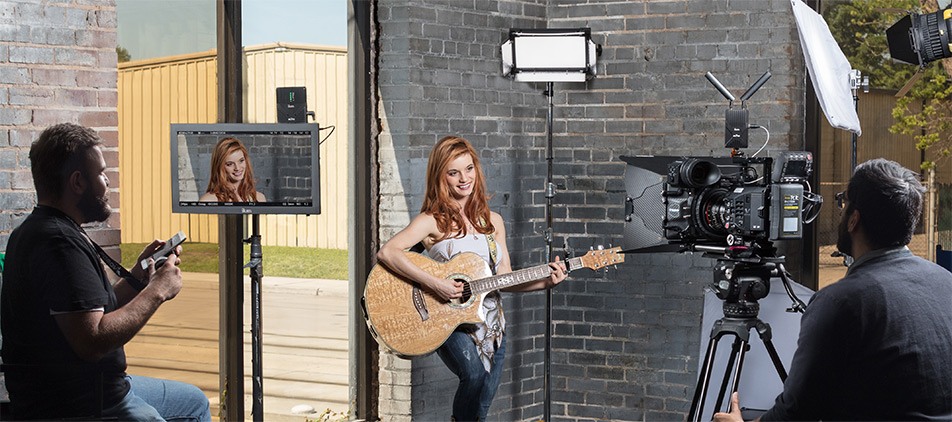 Uncompressed Video
Many wireless systems compress video, which affects the quality as well as introduces delay. The Blitz 500
is able to send uncompressed video up to 1080 60p with zero delay.


Inputs and Outputs
Whether you are using HDMI or SDI, the Blitz has you covered. It supports both HDMI 1.3 and 3G-SDI
so you get uncompressed high definition video up to 1080 60p.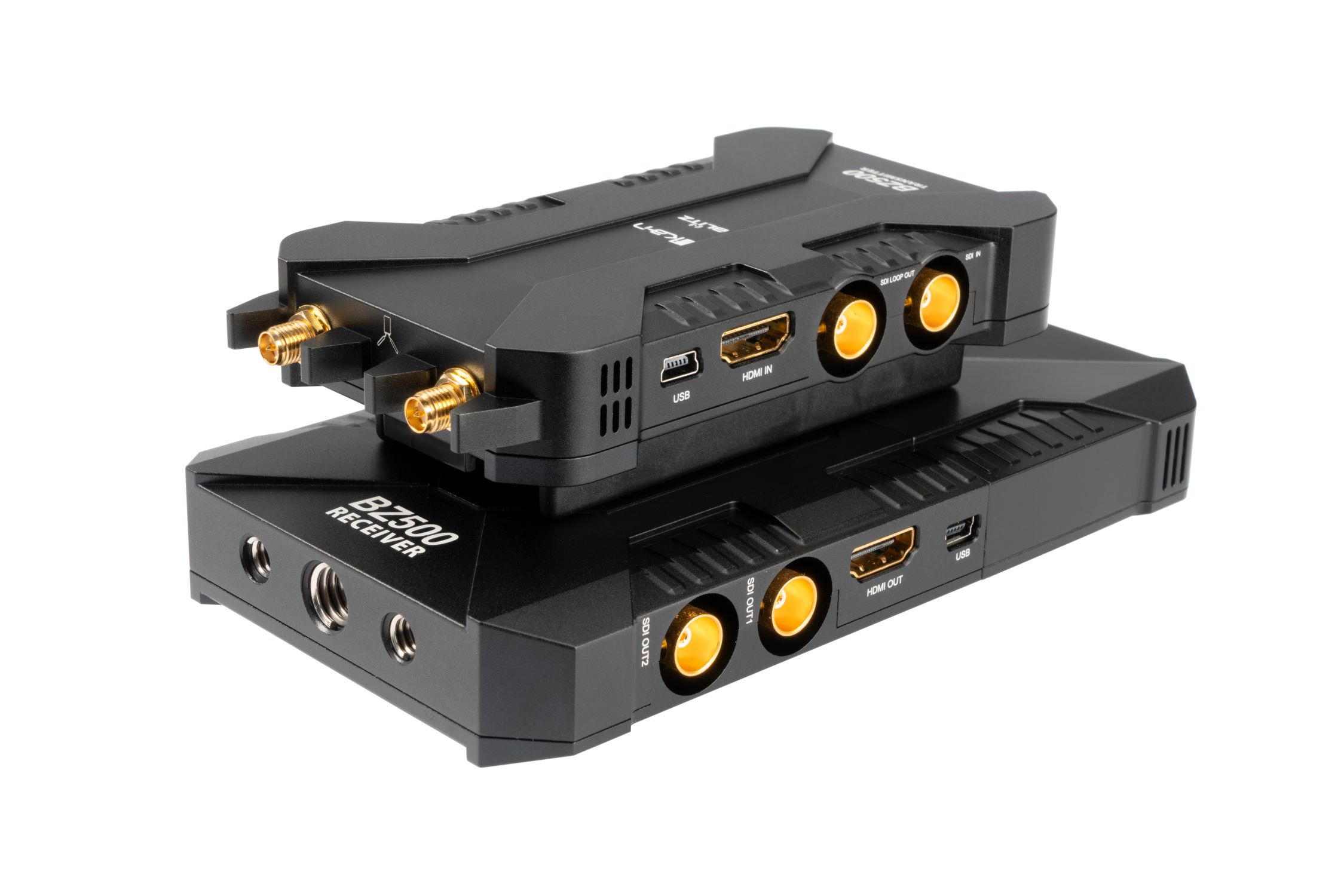 Shipping Weight (lbs): 13
Shipping Dimensions (in): 16.2 x 6.2 x 17.5

What's Included:
2 x P-Tap to Lemo Cables
2 x Battery
2 x 5GHz Antennas (SMA Female)
2 x 5GHz Mushroom Antennas (SMA Female)
1 x Dual Battery Charger
1 x Transmitter
1 x Shoemount Adapter for Transmitter
1 x Receiver
1 x Power Adapter for Receiver
1 x Hard Case
1 x Clamp
1 x Articulating Arm

Quick Start Guide: BZ500-PRO Downloadable PDF

Audio Output: SDI Embedded 4 Channel 24-bit / 48KHz
Band: 40MHz
Compliance: FCC, CE
Fixture Power Consumption: < 6.5W
Frequency Bands: 5.1 - 5.9 GHz
Input Audio Format: SDI Embedded 4 Channel 24-bit / 48KHz
Input Video Format: HDMI: 525i, 625i, 720p 50/59.94/60 1080i 50/59.94 1080p 23.98/24/25/29.97/30/50/59.94/60 SDI: 3G, HD, and SD-SDI (Auto Selected) SMPTE-259/274/292/296/372/424/425
Input Voltage: 7 - 36V DC
Interface: Transmitter: 3G-SDI Input (BNC Female) HDMI Input (Type A Female) 2 x Antenna Ports (RF-2 SMA Male) DC Input (2 pin LEMO Female) Receiver: 3G-SDI Input (BNC Female) HDMI Output (Type A Female) DC Input (2 pin LEMO Female)
Modulation Mode: OFDM 16QAM
Operating Temperature: 0°C ~ 40°C (Operating) -20°C ~ 60°C (Storage)
Output Video Format: HDMI: 525i, 625i, 720p 50/59.94/60 1080i 50/59.94 1080p 23.98/24/25/29.97/30/50/59.94/60 SDI: 3G, HD, and SD-SDI (Auto Selected) SMPTE-259/274/292/296/372/424/425
Receiver Sensitivity: -75 dBm
Signal Indicators: Transmitter: Power: Green / Video: Yellow Receiver: Power Green; Wireless Signal 5 x Green / Video: Yellow