BLITZ LITE 300 HDMI WIRELESS VIDEO TRANSMITTER AND RECEIVER SYSTEM
Model: BZL300
Up to 300ft line of sight range
Lightweight and compact design
HDMI 1080p60 signal support
HDMI loop out on transmitter
Two HDMI output ports on receiver
5GHz frequency band
One transmitter to one receiver
L-series plate on both transmitter and receiver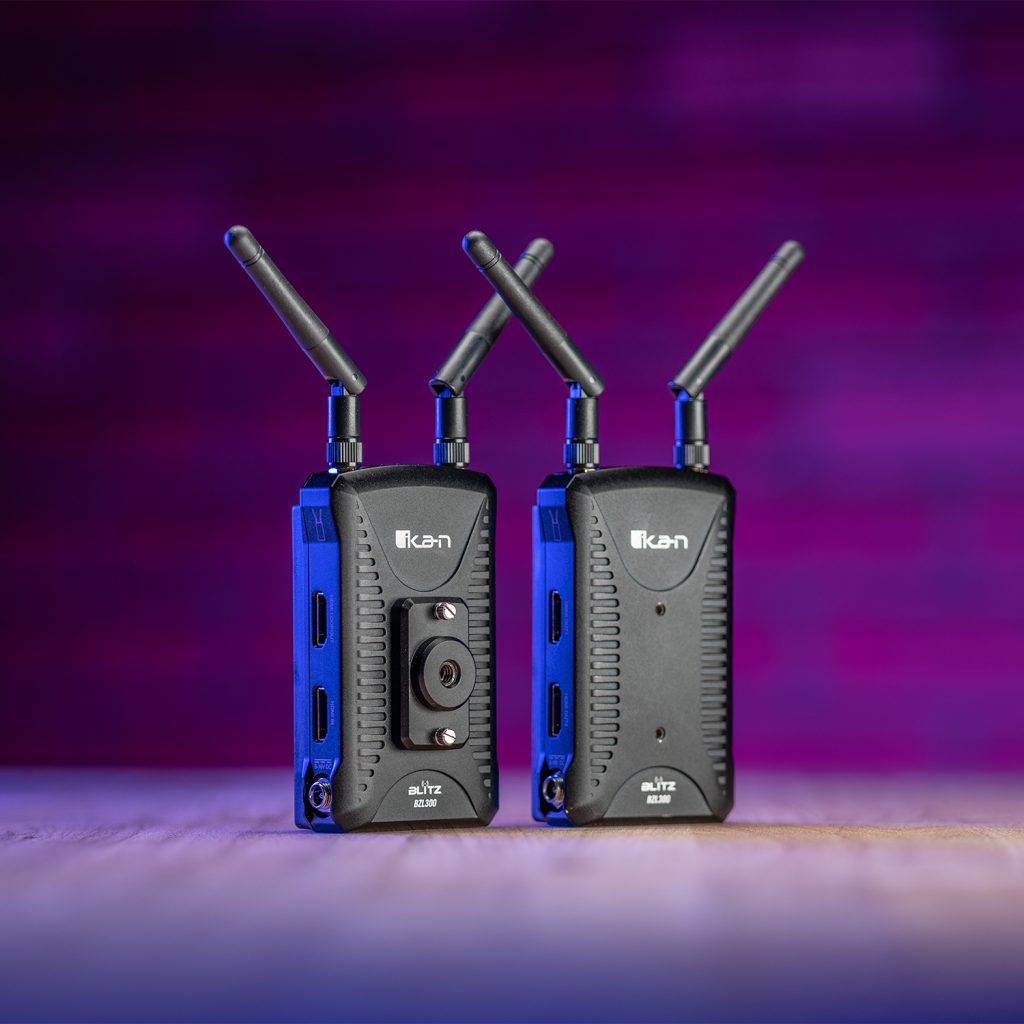 BZL300
The Blitz Lite 300 is a new affordable HDMI wireless video system which can support 1080p60Hz.
It has a range of 300ft line of sight range with transmission that can accomplish less than 150ms latency.
A fully charged 970 battery can power either the receiver or transmitter continuously for up to 5 hours.
The lightweight and compact design allows the Blitz Lite 300 to be used in multiple situations.
Dual HDMI Ports
Both the transmitter and receiver have dual HDMI ports. The transmitter features one HDMI input and HDMI
loop out for audio and video signals. The receiver has two HDMI ports that can output both audio and video
to two monitors at once.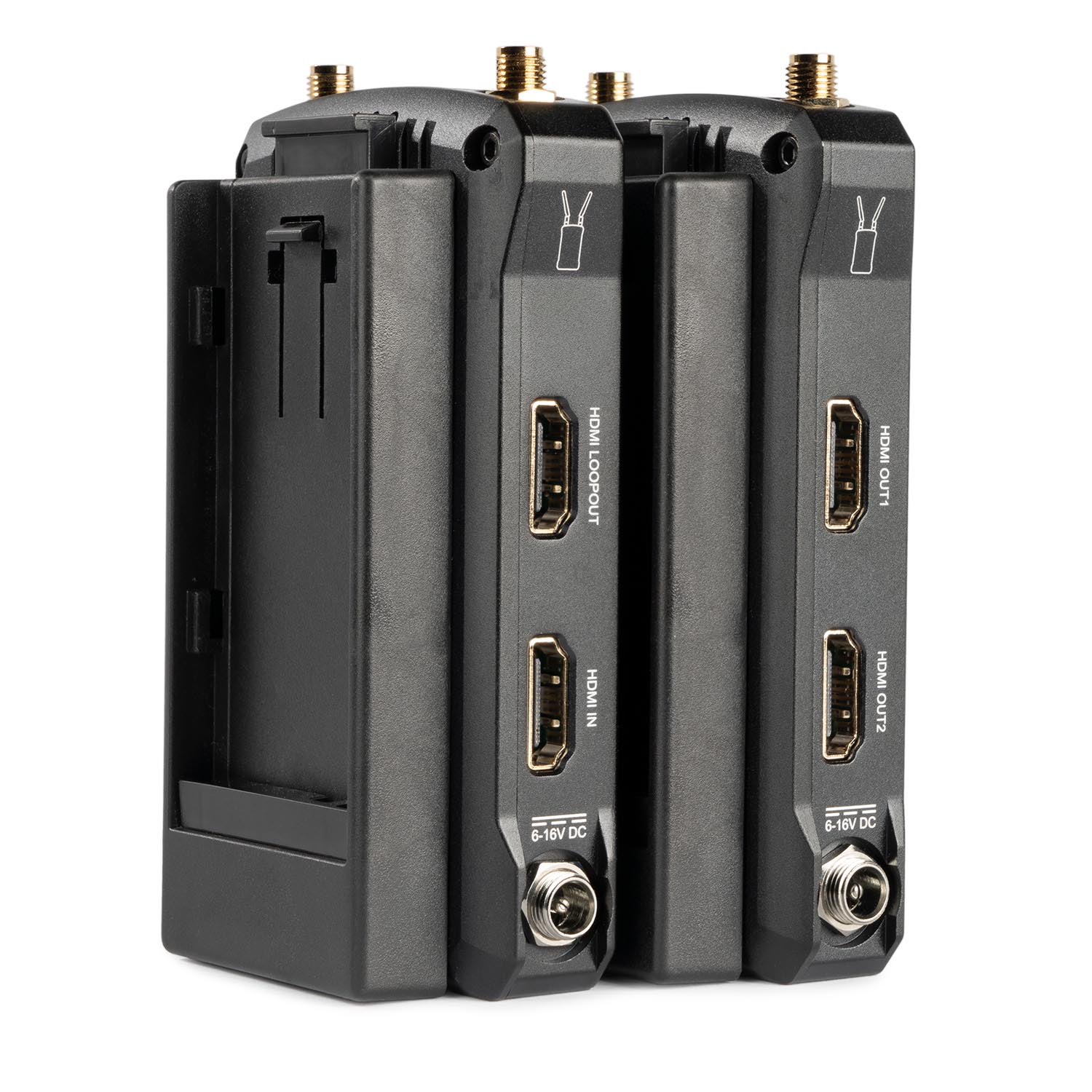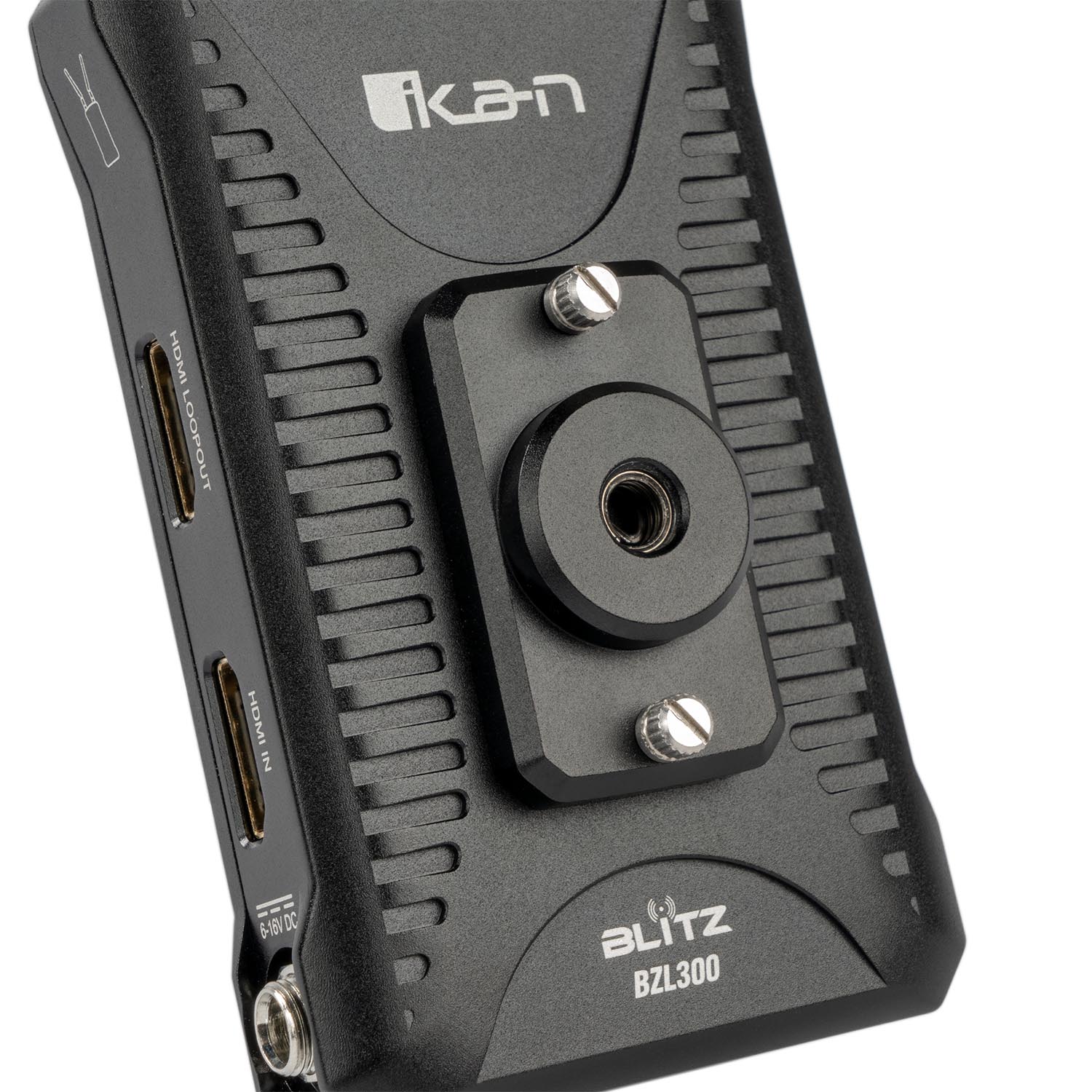 Multiple Mounting Points
In addition to the 1/4″-20 threads on the bottom of the receiver and transmitter, the BZL300 includes
a mounting plate that can be installed on the front of either the transmitter or receiver for an additional
1/4″-20 front mounting spot.


Shipping Weight (lbs): 2.5
Shipping Dimensions (in): 8 x 8 x 4
Product Weight (lbs): .5
Product Dimensions (in): 4.1 x 2.4 x 0.9

What's Included:
1 x Transmitter
1 x Receiver
1 x DC Power Adapter
1 x Cold Shoe
1 x Mounting Adapter
1 x User Manual
5 x Antennas

Quick Start Guide: BZL300 Downloadable PDF

Band: 40MHz
Dimensions Metric: 105 x 62 x 22mm (without antennas)
Frequency Bands: 5GHz
Input Video Format: 480p@60Hz; 576p@50Hz; 720p@50/60Hz; 1080i@50/60Hz; 1080p@30/50/60Hz
Inputs: 1 x HDMI (Transmitter)
Output Video Format: 480p@60Hz; 576p@50Hz; 720p@50/60Hz; 1080i@50/60Hz; 1080p@30/50/60Hz
Outputs: 1 x HDMI (Transmitter Loopout), 2 x HDMI (Receiver)
Power Consumption: Transmitter <6W , Receiver <5W
Power Supply: 6-16V DC
Range: 300ft Line of Sight
Receiver Sensitivity: -80dBm
Transmission Power: 17dBm
Transmitter: 150ms latency
UPC Code: 847983029310