COMICA CVM-WS60-COMBO UNIVERSAL WIRELESS MIC PARA DSLR & SMARTPHONES
Model: CVM-WS60-COMBO
1-Trigger, Universal for Smartphones and DSLR cameras
Includes Smartphone Holder
Lightweight and Compact
Working Distance of Up To 60m
12 Channels For Each Group
Mono/Stereo Switch
10 Levels of Gain Adjustment
Dynamic Volume Monitor
High-Resolution Lattice LCD Display
The Comica CVM-WS60-COMBO is a flexible mini wireless microphone with a dual-transmitter
triggered by one receiver, which is powered by three AAA batteries. It utilizes UHF wireless FM
technology and LCD high-resolution lattice screens, 10-level adjustable volume, and is integrated
into LCF (low cut filter), Stereo/Mono switchable audio mode, Automatic MIC/LINE IN Input mode,
and other functions. The high-quality microphone comes with a broadcast-level anti-noise shielding
​​​​​​​system.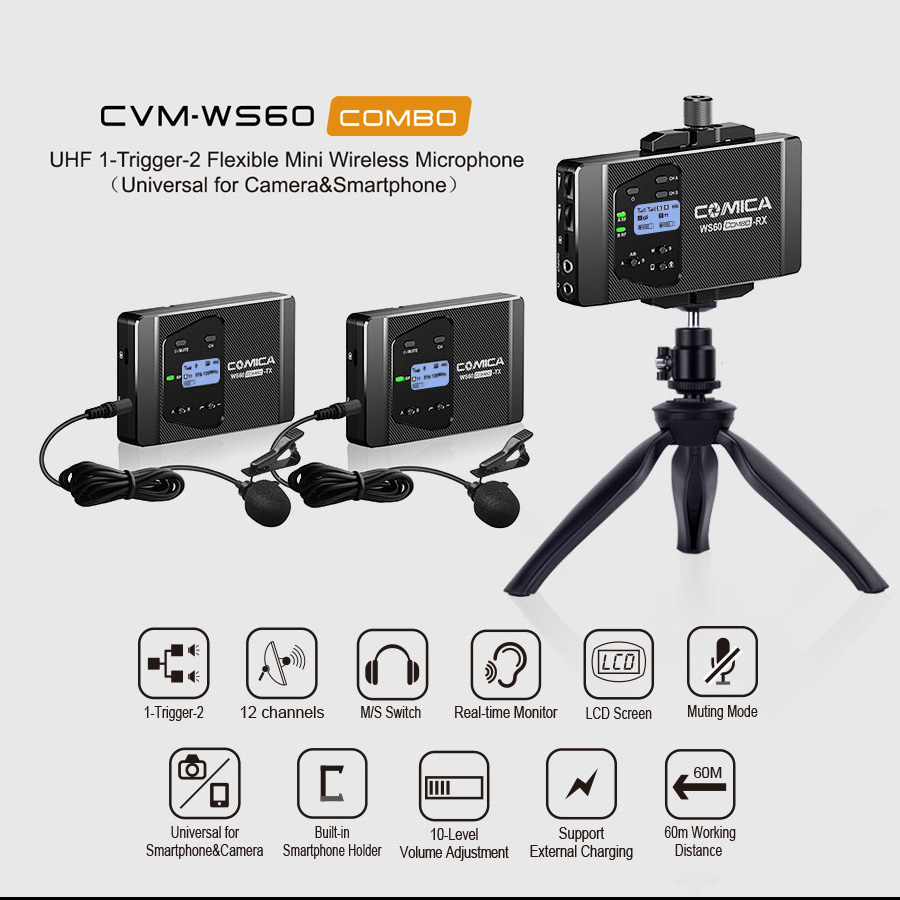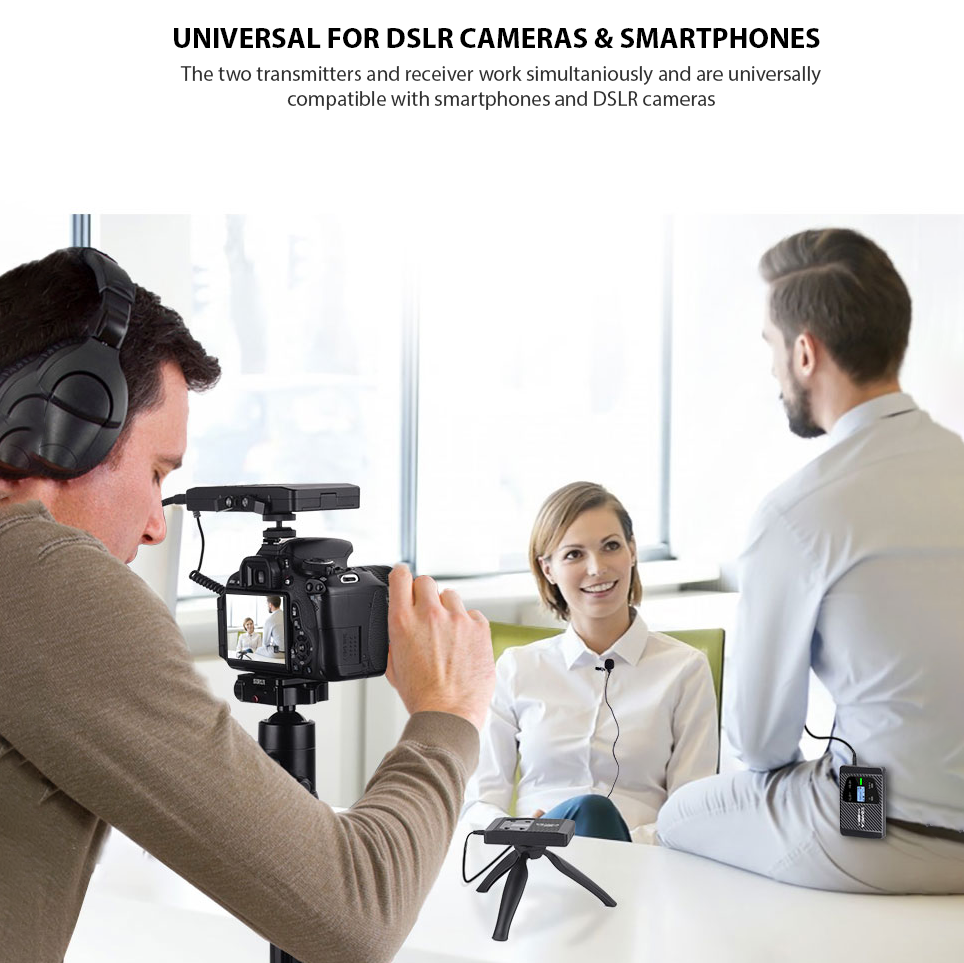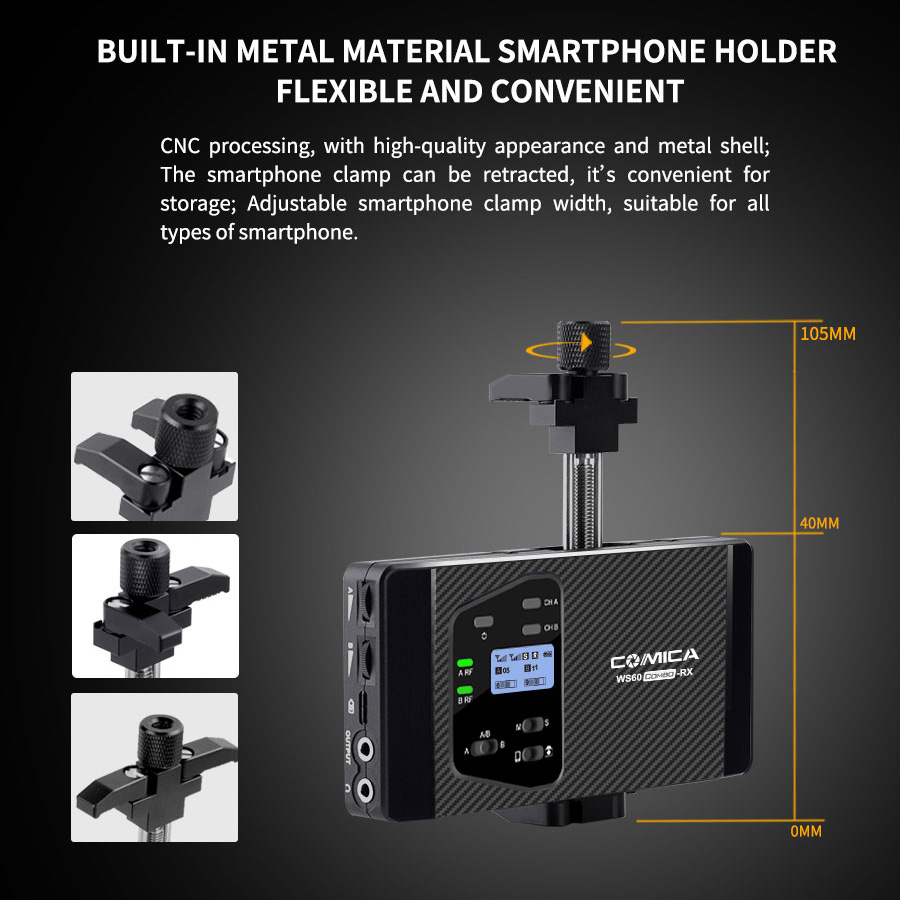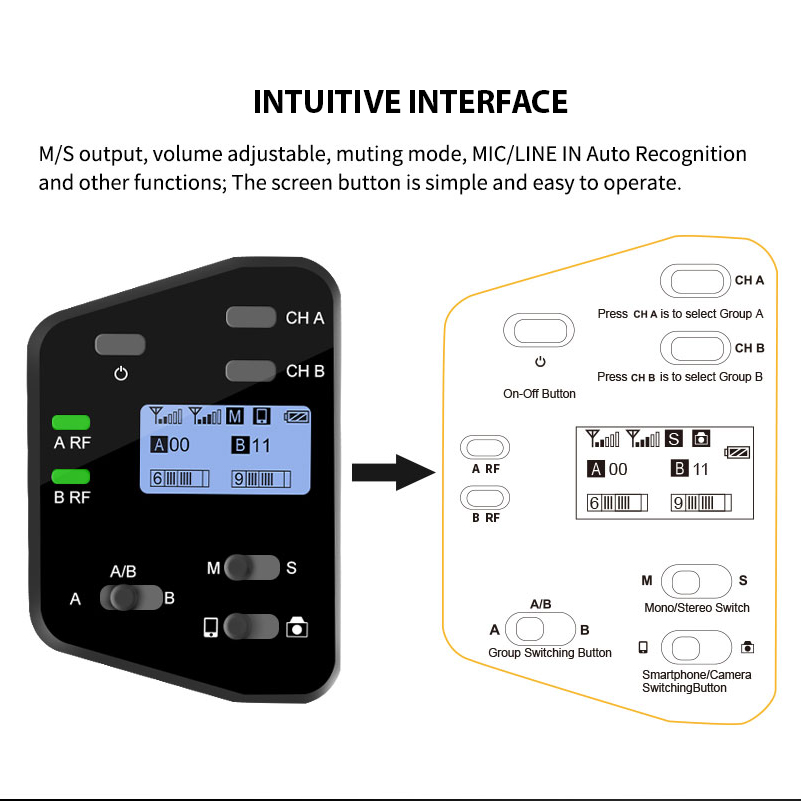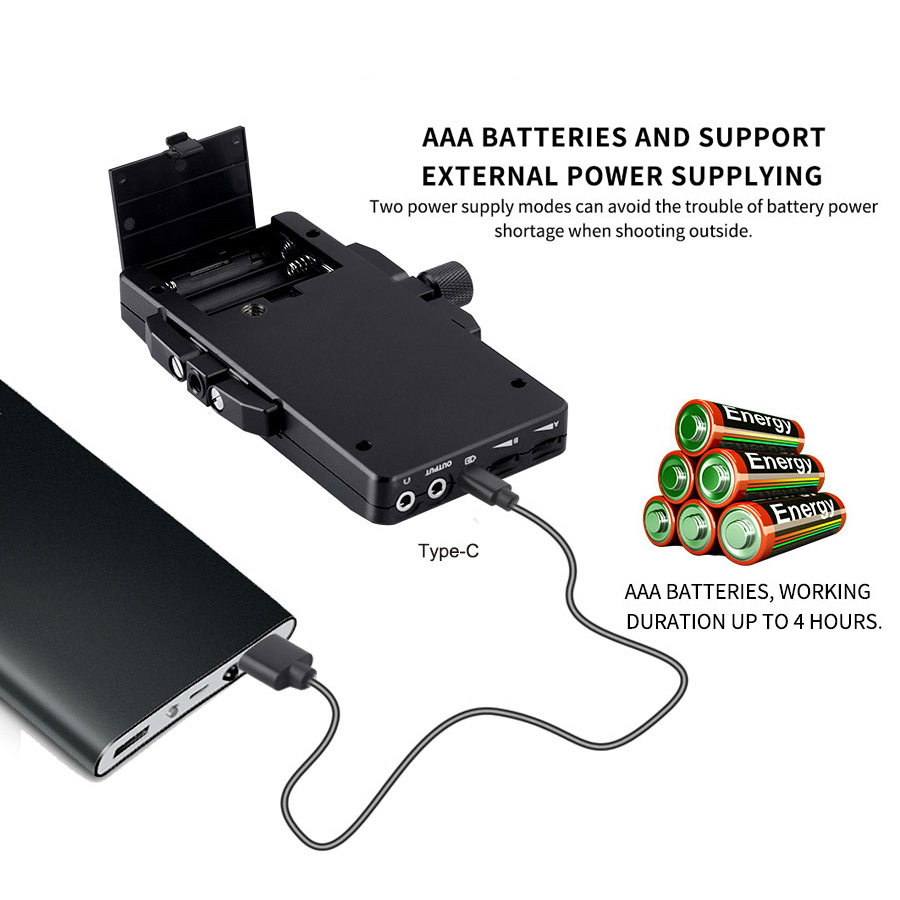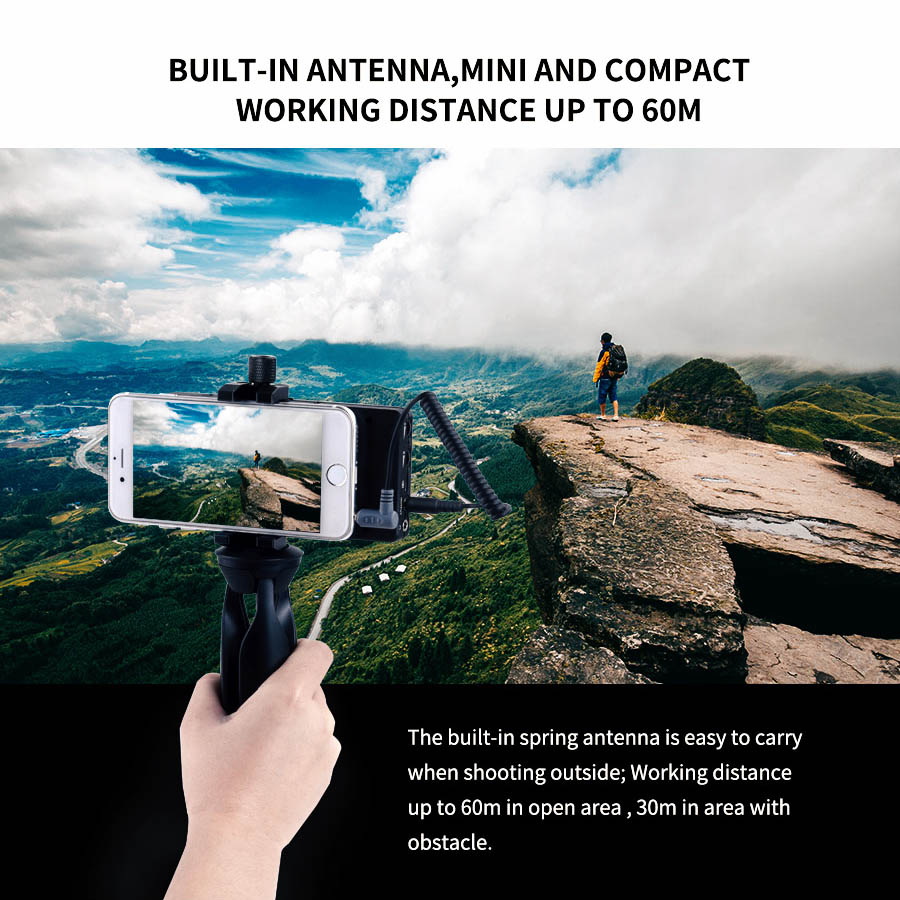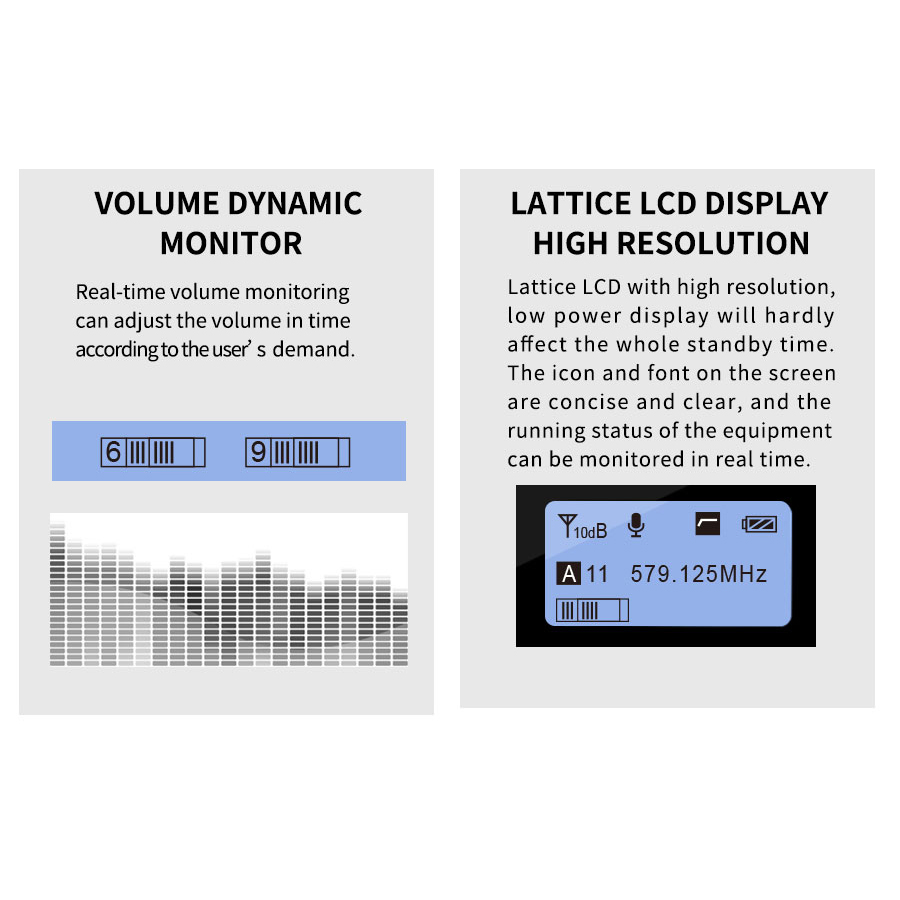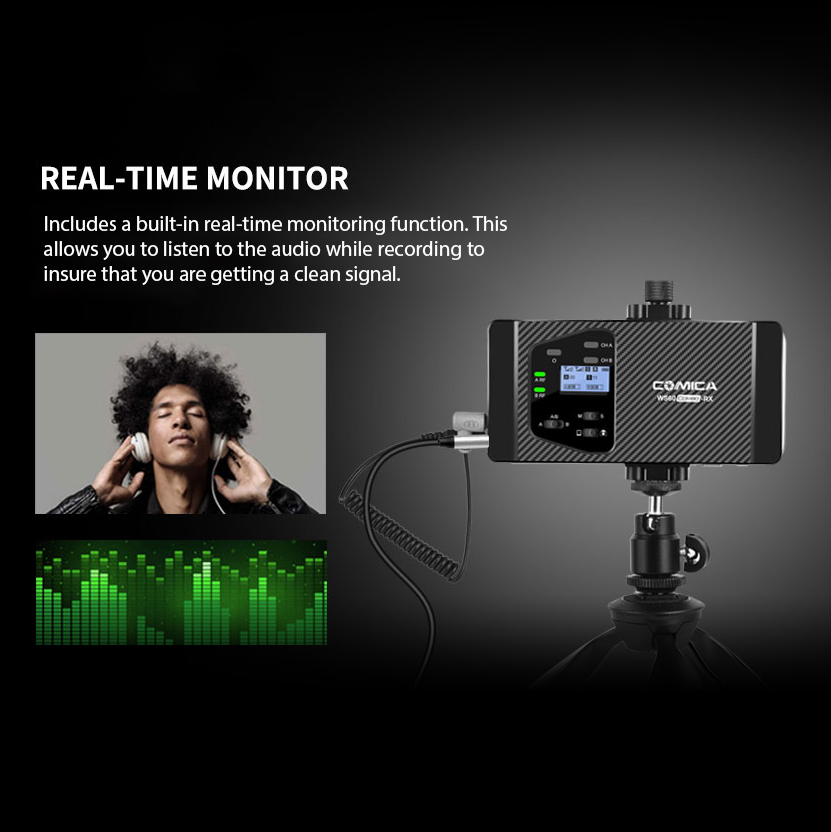 ​​​​​​​Shipping Weight (lbs): 3.5
Shipping Dimensions (in): 11 x 8 x 6

LA CAJA INCLUYE:
2x Lavalier Transmitter
1x Receiver
1x 3.5mm Mic Audio Input Cable
1x 3.5mm-3.5mm Audio Output Cable
1x Belt Clip
1x Wind Muff
1x Carrying Case
1x Ball Head
1x Tabletop Tripod
1x Micro USB Charging Cable
1x User Manual
1x Warranty Card

Antenna Type: Built-in Spring Antenna
Audio Distortion: <0.5%
Battery: AAA Batteries ×3pcs (not included)
Battery Life: Duration: AAA 4 hours (External power has a longer duration)
Channels: 12
Dimensions: Transmitter: 104×65.2×18mm | Receiver: 104×65.2×18mm
Frequency Bands: Group A: 568.125MHz ~ 579.125MHz | Group B: 580.125MHz 591.125MHz
Frequency Response: 20Hz~18KHz
Input Audio Format: 3.5mm jack
Open Circuit Sensitivity: -83dBm
Operating Temperature: 0℃~+50℃
Polar Pattern: Omni
Signal-To-Noise-Ratio: >65dB
Sound Delay: <20ms
Storage Temperature: -20℃~+60℃
Stray Radiation: -60dBc
Transmission Power: 10dBm