EIMAGE MOTOR1 MAGIC MOTOR PARA ES SERIES SLIDER
Model: MOTOR1
3 Modes of Operation: Time-lapse, Stop-motion, Trace-record
Precision stepless motor
Wireless shutter control (Works with most popular cameras)
Mobile APP for iOS and Android
Operates both horizontally and vertically
Wireless control using the Bluetooth networking protocol
Runs on either AC power (included) or DC power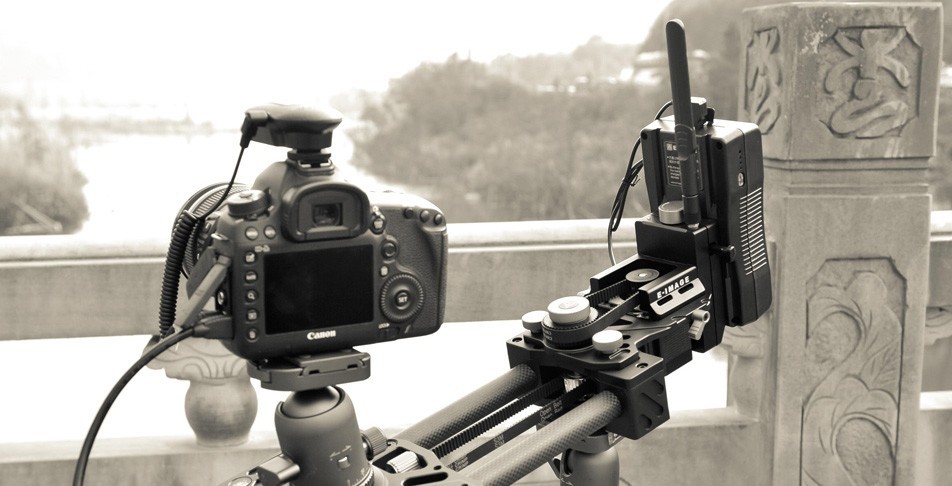 MOTOR1 – Magic Motor
The MOTOR1 Magic Motor from E-Image gives the user manual and app-based control over their
belt-driven E-Image sliders. Compatible with the ES70 and ES120 sliders, this motor assembly mounts
in place of the flywheel and, through the app, gives the user control over standard slider travels, time-lapse
footage, stop motion shooting, and more.

Time Lapse
Shutter control, travel time, pre-exposure, and after-exposure intervals can all be set separately.
With special programming, the Magic Motor offers an extremely steady shot without the shake.
Stop-Motion
Easy-to-set frame and exposure time will allow you to position the Magic Motor at a specific location
automatically and track your shots when shooting.
App Control
Get started quickly. It's easy and convenient to adjust all configuration parameters.
Trace Record
Create incredible images. AB Record sets a specific distance for travel, and complicated trace
records have a maximum of 5 routes with the optional handheld controller. This system saves traces
according to how you set your trace.
Stepless Variable Speed
The Magic Motor offers digital adjustments for speed and directions. It provides outstanding gradual
start-up and ease-out functions making your picture look natural.
Motion Control
Great on-location or in studio settings and works according to your trace, AB, and complicated traces.

New Operating Experience
Mobile App control provides an intuitive visual operating interface with convenient and precise digital
adjustment of every parameter.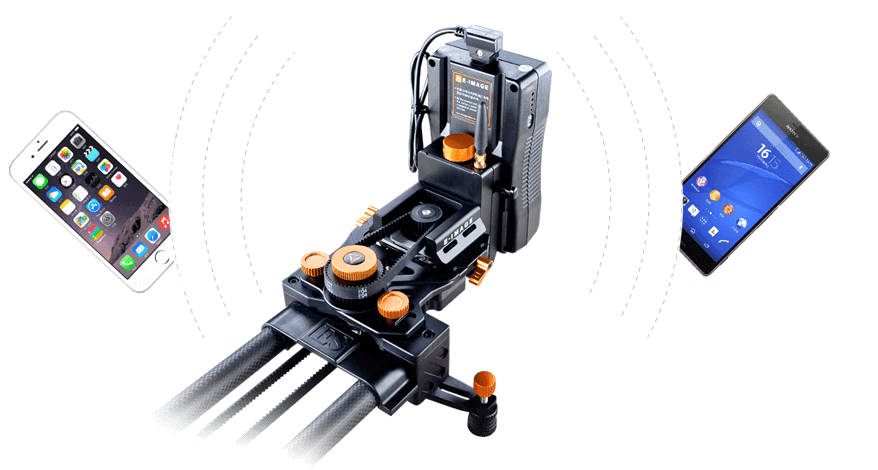 Android iOS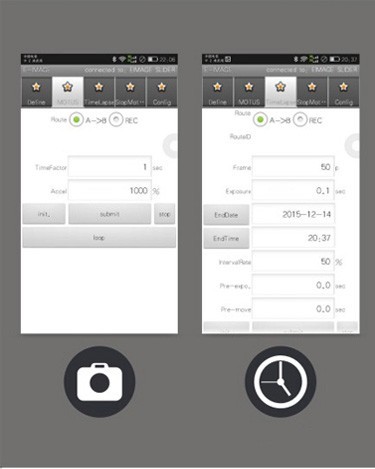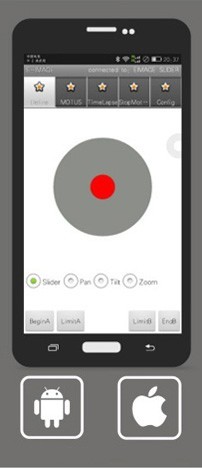 Android
iOS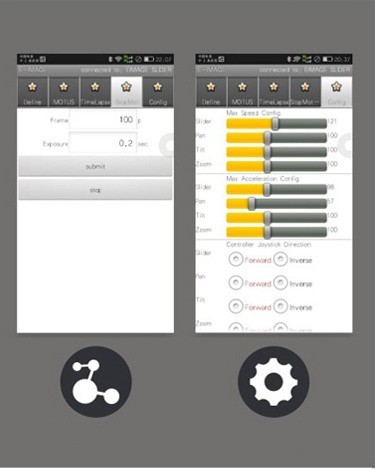 One Motor – Three Modes
3 modes for shooting scenes according to different payloads.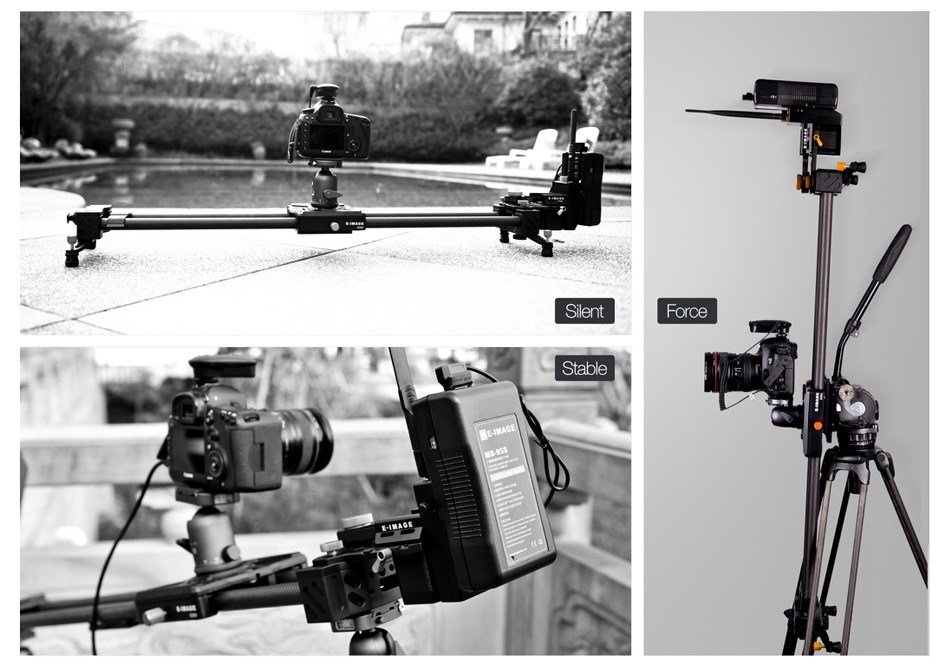 Focus on Every Detail
Motor

Max speed range: 0.01mm/s – 200mm/s

Speed and Direction

Knob provides a preview to design your shot.

Fast Wireless Transmission

Max remote control distance: 20m

Wide Voltage

12-24V
Current: 3A or more

Wireless Shutter

Compatible with popular cameras offering quick action and no delay.

Everything Included
The Motor1 kit comes with all the pieces you need in a hard carrying case with cut-out foam to keep it all safe.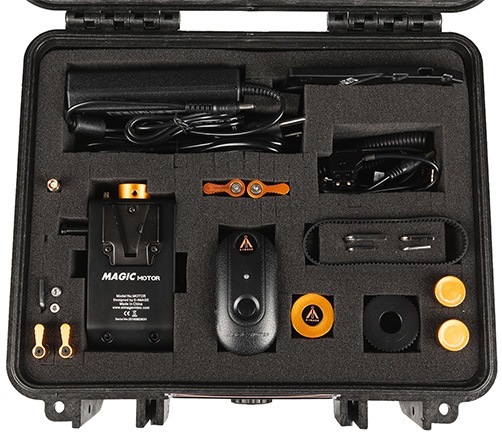 LA CAJA INCLUYE

2x Connection Plate Locking Knob
1x Wireless Shutter
1x Synchronous Wheel
1x Synchronous Locking Knob
1x Synchronous Belt
1x MP01 Motor
1x High-Density Case w/ Custom Foam Insert
1x D-Tap to Coax Cable
1x Connection Plate
1x Antenna
1x AC Adapter with Power Cord
2x Flat Washer (For Motor Locking Knob)
2x Motor Locking Knob
6x Shutter Release Cables (assorted)

Brand: E-Image
Dimensions: 6.7 x 4.9 x 3.9 in (17 x 12.5 x 10 cm)
Motor Type: Stepless
UPC Code: 847983015580
Voltage: 12-24V