IKAN 5" DH5e 4K 1920 x 1080 HDMI On-Camera LCD w/ Canon LP-E6 & Sony L Battery Plates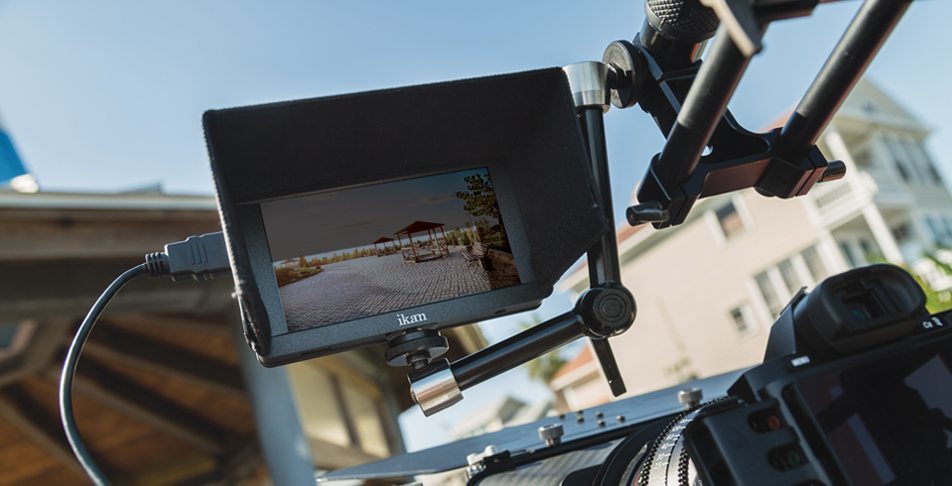 DH5e
The successor to the popular DH5 is here! The DH5e keeps what made the original great: it's small,
lightweight and has great image quality. In addition, it now features 4K and Ultra HD support as well
as an intuitive touch screen that allows for "pinch to zoom" pixel to pixel. The DH5e is the perfect monitor
for those who need an easy-to-use lightweight on-camera monitor such as gimbal operators, or shooters
that are always on the go.

Full HD and Touch Capability
The Full HD 1920 x 1080 panel on the DH5e is amazingly clear, packing 440 pixels per inch. The touch
capability is new for the DH5e. Now you can easily and intuitively zoom in and out of your shot with the
pinch-to-zoom gesture. You can also get a quick glance at your menu settings and features with an easy
tap on the screen.
360° Product View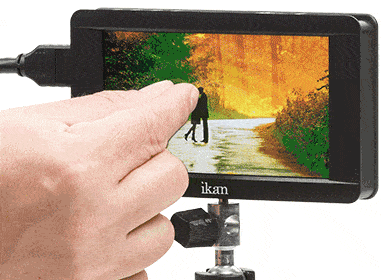 Right Tools for the Right Shot
The DH5e is equipped with all of the necessary software features to create the perfect shot: false color, peaking, zooming, guides, as well as histogram & audio meters. It also features image flip so you can adjust the monitor according to your needs.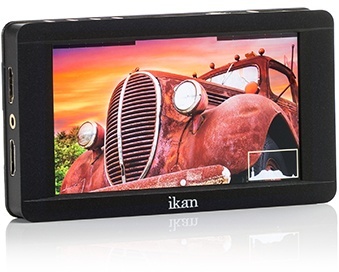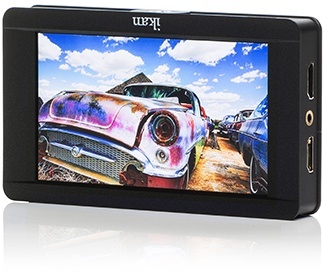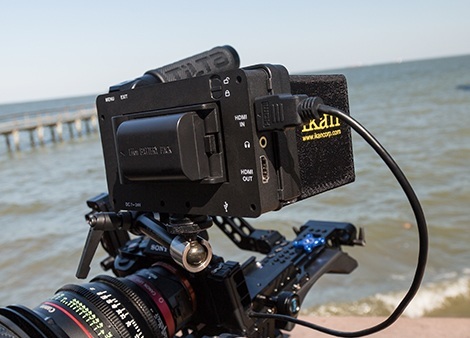 Inputs and Outputs
It's incredibly easy to set your HDMI input and output signals on the DH5e. A headphone jack and
audio meter display helps you make sure audio levels are optimally set.

In the Box
The DH5e comes with a sunvisor, sunhood, screen protector, screen wipe, a USB drive for software
updates as well as a Canon E6 and Sony L Battery plate. We pack a lot of value into a small package!


Software Features
Guides
Crosshair
Peaking
Underscan
DSLR Scaling
Zooming
EVF Mode
Pixel to Pixel
Check Field
HV Delay
Grids
False Color
Audio Levels
Clip Guides
Histogram
​​​​​​​​​​​​​​
INCLUYE

Sunhood
Sony L Series Battery Plate
Shoe Mount
Screen Protection Film
Screen Cleaning Wipe
DH5e Monitor
Canon E6 Battery PLate
AC Adapter

ESPECIFICACIONES
​​​​​​​
Supported Video Signal:
720x480i & 720x480p @ 59.94, 60 Hz
720x576i @ 50 Hz
1280x720p @ 23.97, 24, 25, 29.94, 30, 50, 59.94, 60 Hz
1920x1080i @ 50, 59.94, 60 Hz
1920x1080psf @ 24, 25, 29.97, 30 Hz
1920x1080p @ 23.97, 24, 25, 29.94, 30, 50, 59.94, 60 Hz
3840x2160p @ 24, 25, 30 Hz
4096x2160p @ 24 Hz
Backlight: LED
Brand: Ikan
Brightness: 450 cd/m2
Color Depth: 16.7 Million
Contrast Ratio: 1000:01:00
Dimensions: 5.5 x 3.2 x 0.7 in.
Dimensions Metric: 142 x 82 x 20 mm
Input Voltage: DC 7V - 24V
Inputs: HDMI
Operating Temperature: 0 deg C ~ 50 deg C (32 deg F ~122 deg F)
Outputs: HDMI
Pixel Pitch: 0.01925×0.05775 (mm)
Power Consumption: 6W
Resolution: 1920 x 1080
Response Time: 20ms
Screen Size: 5 in.
UPC Code: 847983018017
Viewing Angle: 160 degrees horizontal/160 degrees vertical