IKAN LIVECOM 1000 - 1000FT WIRELESS INTERCOM SYSTEM CON 4 BELTPACKS
FRECUENCIAS COMPATIBLES CON TODO EL MUNDO

Model: LIVECOM1000
Up to 1000ft full-duplex wireless communication
Rechargeable beltpacks run up to 8 hours on a full charge
1 base station connects to 4 beltpacks
Built-in noise reduction headsets
Base station can be powered either by L series style batteries or AC wall plug (Single fully charged NP-F970 battery last up to 20 hours)
Expandable to an additional base station to total 8 beltpacks (additional unit sold separately)
The Livecom 1000 is a wireless intercom kit that includes one base station and four belt packs.
Using the DECT protocol technology, the Livecom 1000 is suitable for use in various locations from
studios to stage events to churches and much more! The transmission range reaches up to 1000 feet
with line of sight.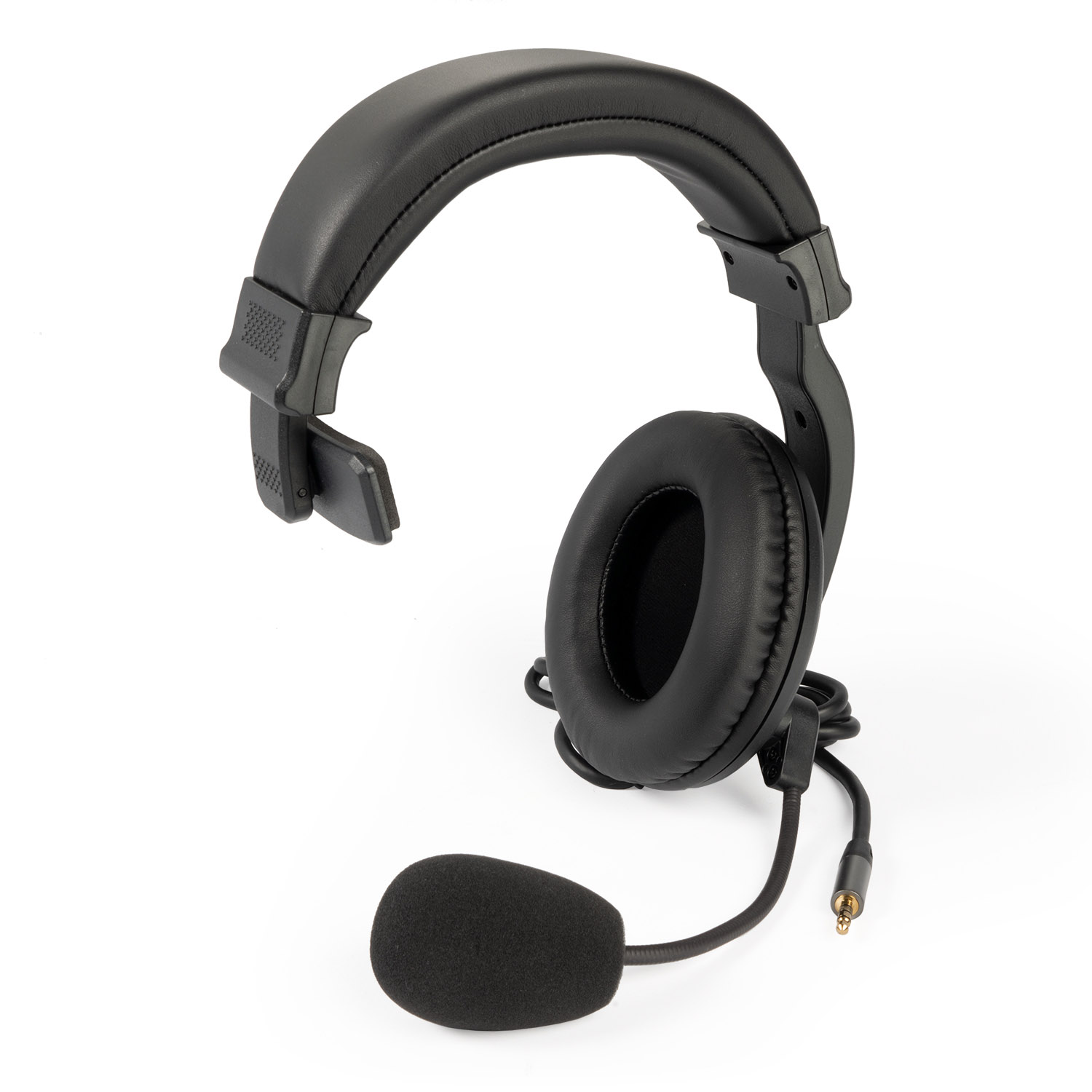 Clear Crisp Audio
The full duplex wireless transmission along with the noise cancellation headsets ensures everything
said is loud and clear.
Long Battery Life
The built-in Lithium batteries on the belt packs can run up to 8 hours on a single full charge. Belt packs can be charged either through the base station or the included multi port USB wall charger.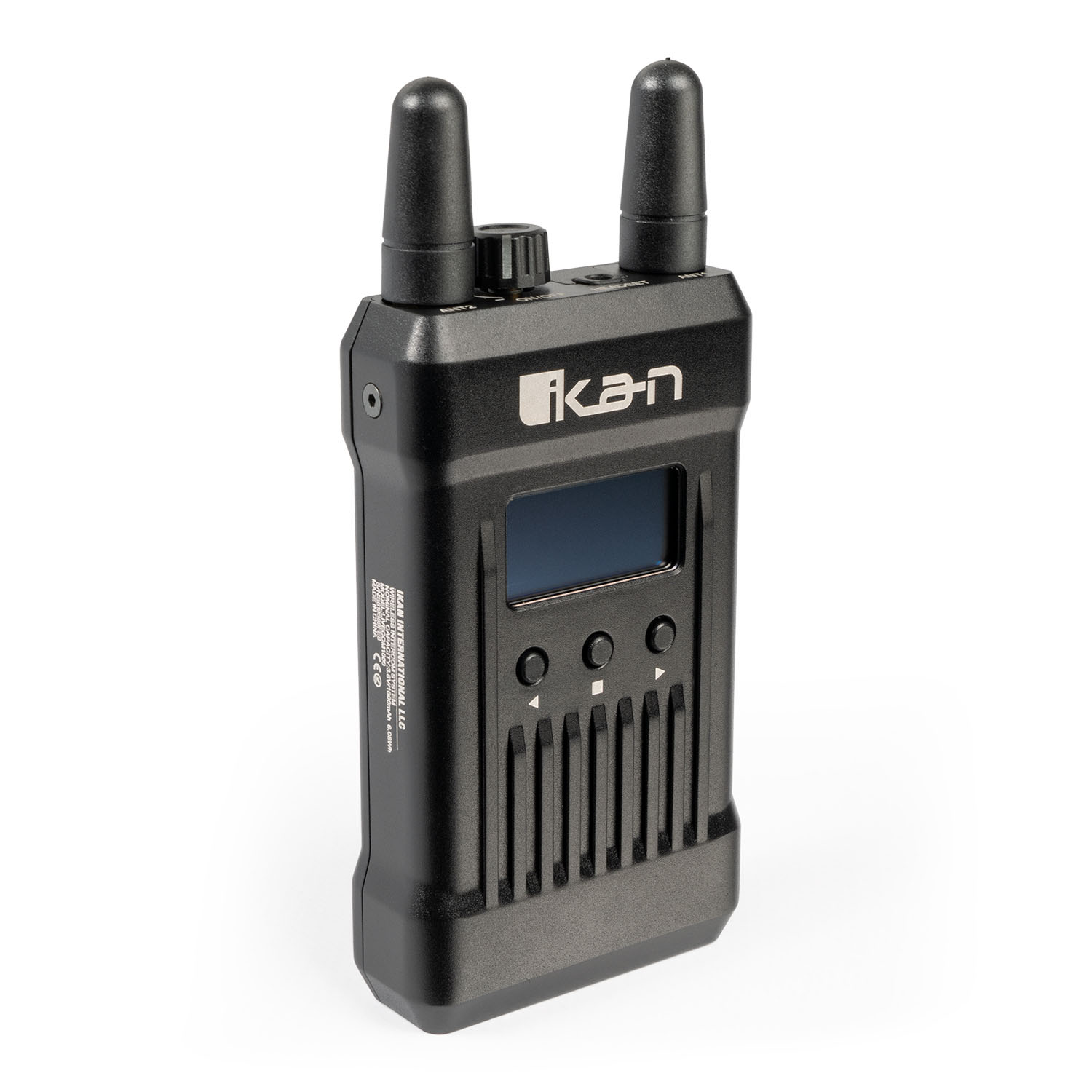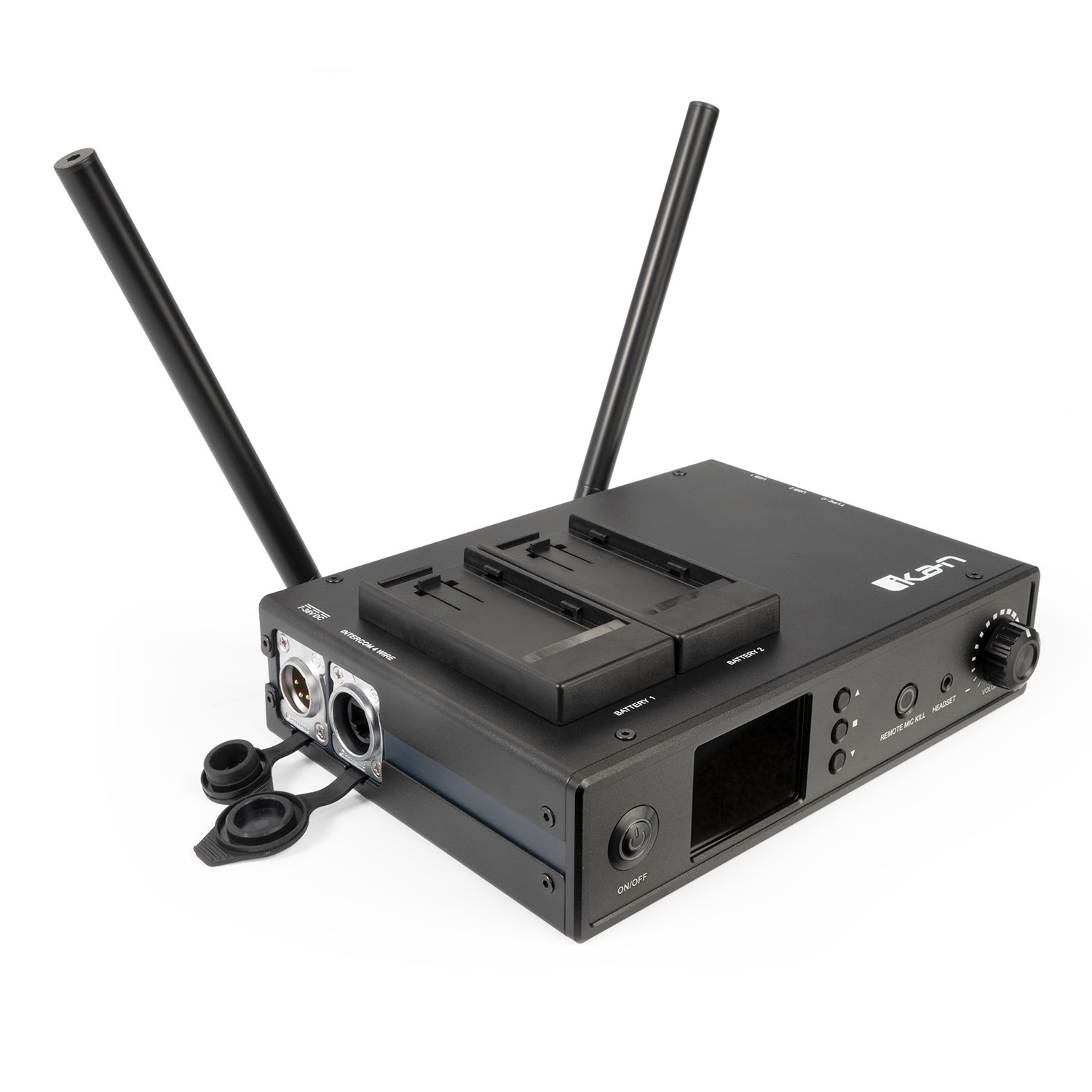 Portable Set Up
The base station can either be powered by the included power adapter or by L series style batteries.
The base station can be powered either by one or two batteries allowing you to swap batteries without
the unit dying.
Connect another Livecom1000 to increase the total beltpacks to 8 via the Interface 4-Wire port. A RJ45
T-568B cable can be used. For pin layout please refer to page Livecom1000 manual.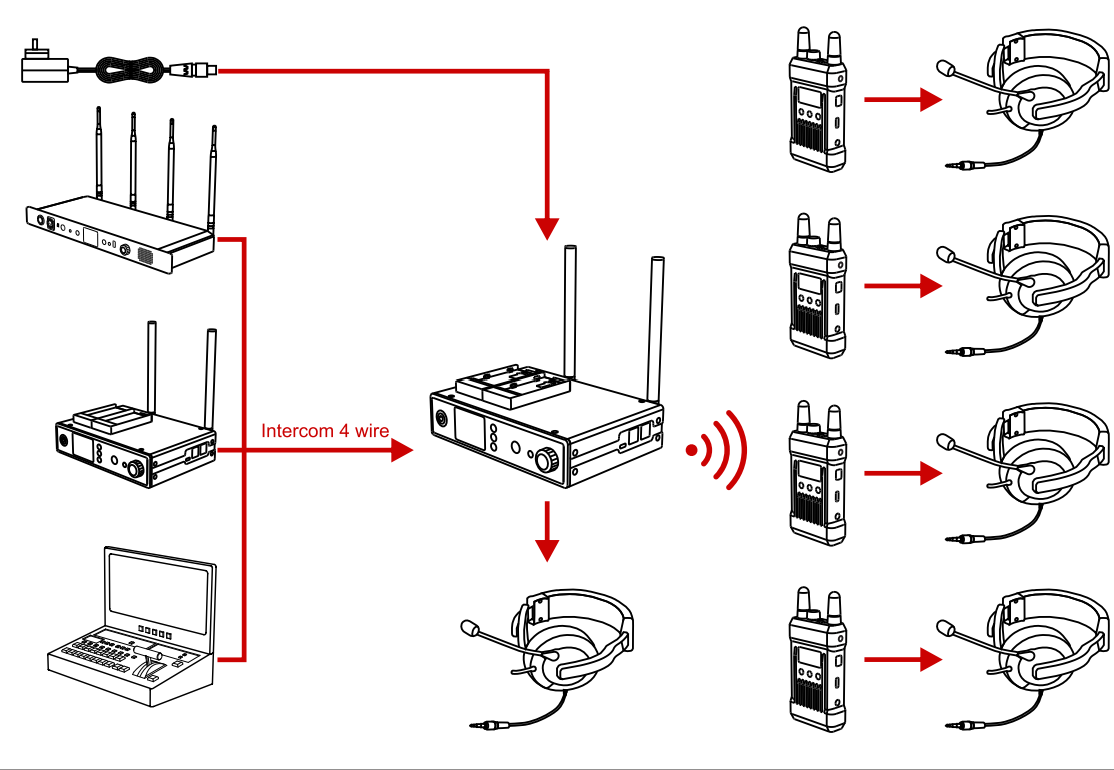 Shipping Weight (lbs): 24
Shipping Dimensions (in): 24 x 20 x 12

What's Included:
1 x Base Station
4 x Beltpack
5 x Headset
2 x 1.9 GHz Base Station Antenna
4 x USB to Type C Charging Cables
1 x Multi USB Port Charging Hub
1 x Power Adapter (for Base Station)
1 x Hard Carrying Case

Quick Start Guide: LIVECOM1000 Manual Downloadable PDF

Battery Life: Beltpack - 8 Hours
Battery Operation Time: Base Station - 20 Hours (per NP-F970)
Battery Type: Base Station (NP-F970)