Ikan VXF7 Support Full HD HDMI/3G-SDI On-Camera Monitor 1920x1200 LCD Panel con adaptador de baterias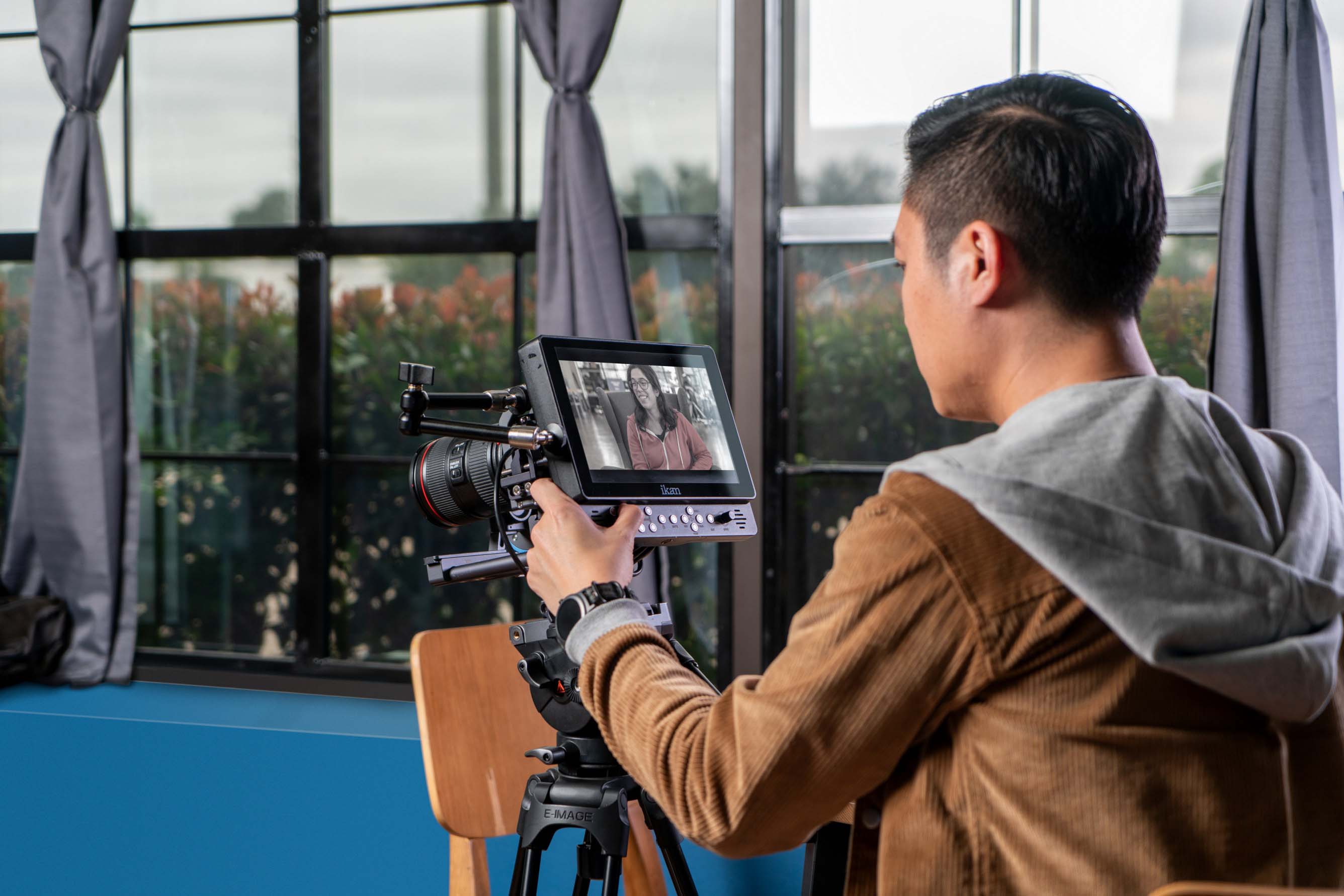 VX9w
The Ikan VX9w monitor produces dazzling imagery with its Full HD-Plus IPS screen. The monitor is
loaded with all the features professionals need to get the right shot every time. The fully aluminum
chassis with Gorilla Glass ensures that it can survive the daily rigors of the most demanding sets.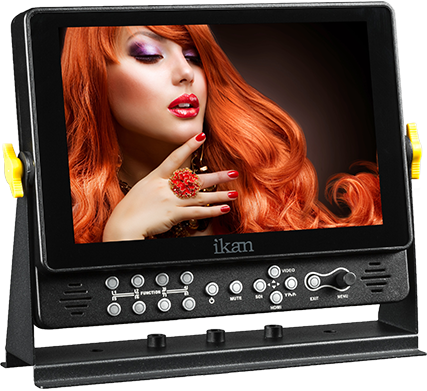 Full HD-Plus 1920 x 1200 IPS Panel
The VX9w packs 2,304,000 pixels in its 8.9″ screen — an impressive 254.4 PPI — yielding a super-sharp
image. In addition to the high resolution, the panel features IPS technology that allows for near-perfect
viewing angles and deeper, richer, more accurate colors.
Tally Light Indicators
Incorporating a tally connector and three tally lights, the monitor fits well into a switched multi-camera production. You can access the tally connector pin key by removing the interchangeable battery plate.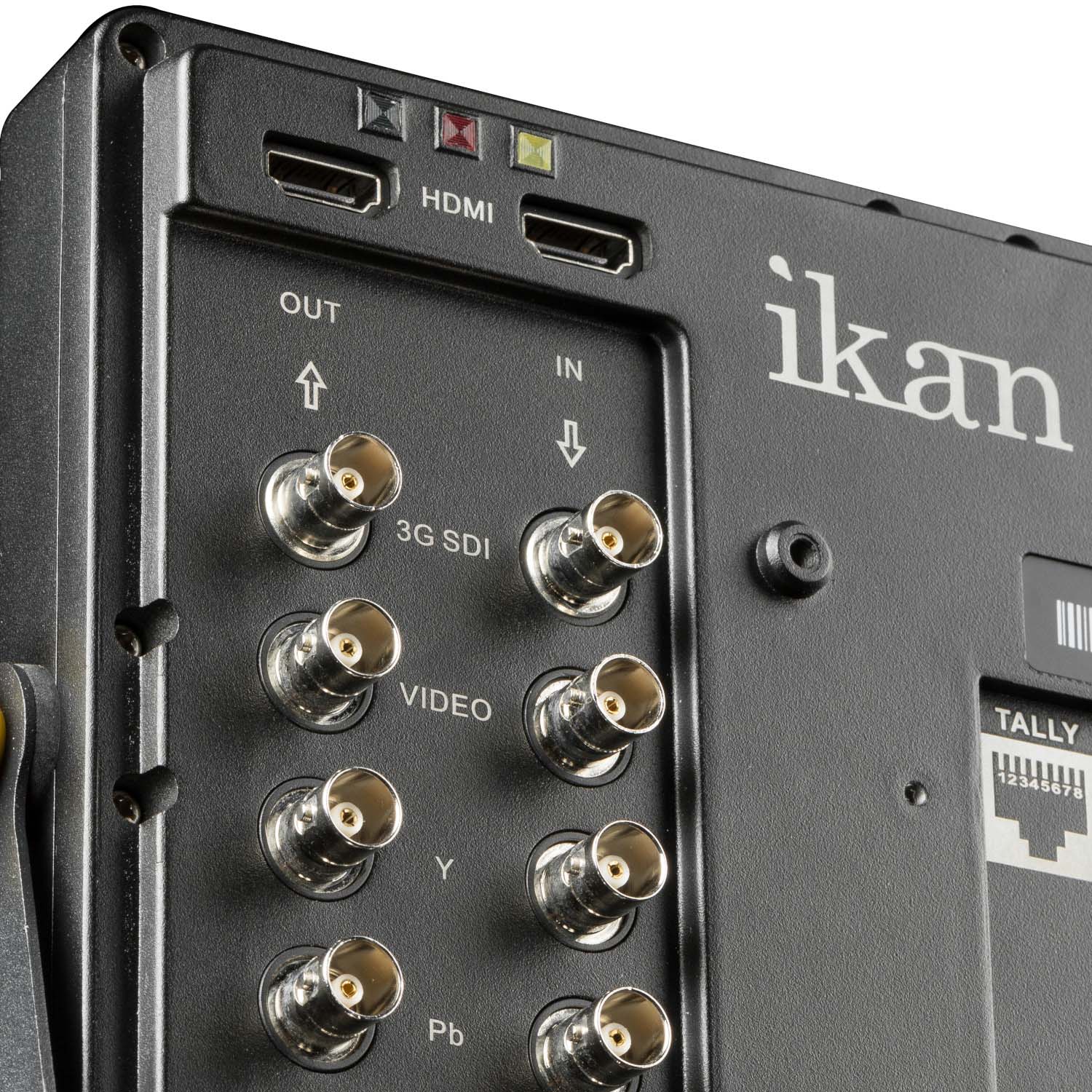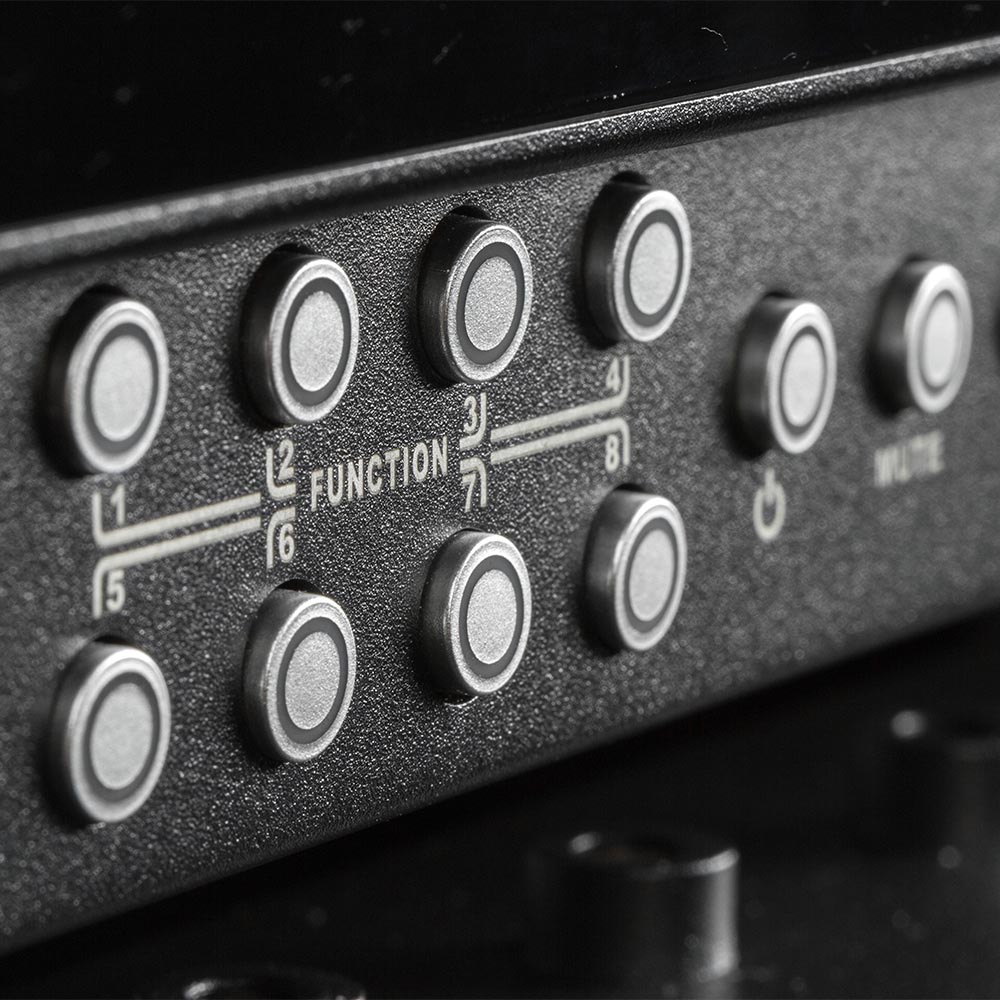 Tools You Need
No more having to worry whether you got the shot or not. The VX9w has the most common software
features including false color for exposure and peaking for focus. In addition, it has advanced features such as waveform, vectorscope, RGB Parade, and audio levels. Everything you need is at your fingertips with eight (8) programmable function keys.
Rugged & Strong
The VX9w updates the classic VX9 shape with aluminum to increase durability. Gorilla glass® protects
the screen from damage. All this makes the VX9w a durable workhorse that serves well in the toughest
of shooting environments.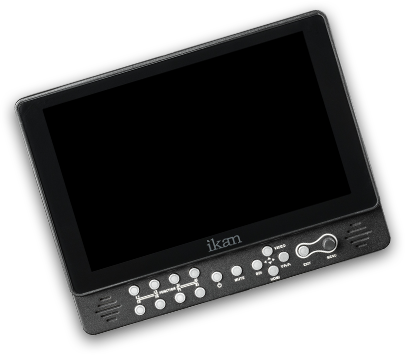 Signal Conversion

Need to convert from HDMI to SDI? How about SDI to HDMI? The VX9w can handle both! You can also choose whether to send out the scopes or other onscreen features with the signal or just send a clean signal.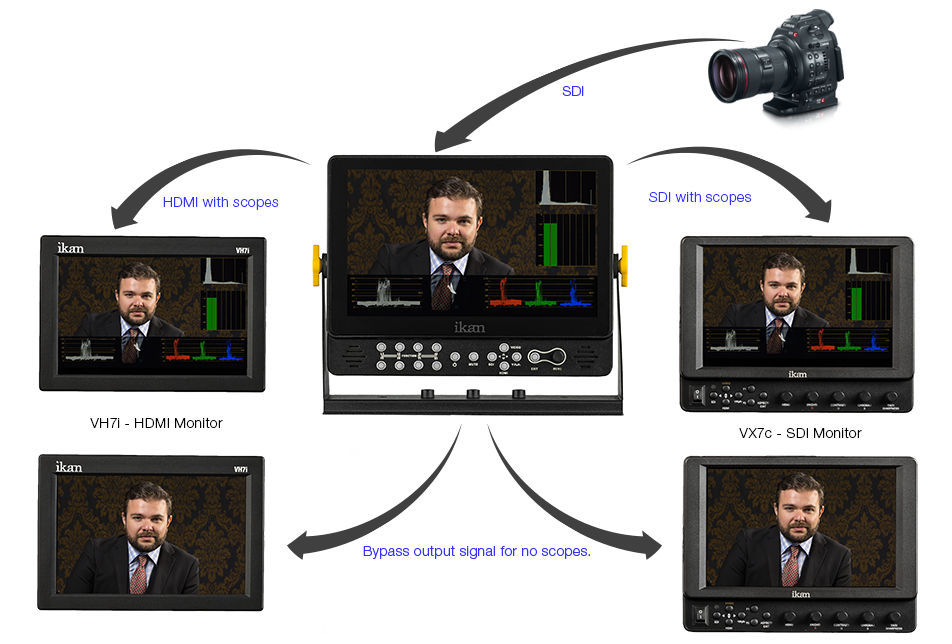 Multiple Inputs and Outputs
The VX9w has composite, component, 3G-SDI, and HDMI inputs and outputs. Whatever signal gets sent your
way, the VX9w will be able to handle it.