Monitor Ikan DH7 7 Inch 4K Signal Support 1920 x 1200 HDMI On-Camera Field Monitor con adaptador Canon LP-E6 y Sony L
The Ikan Delta DH7-V2 high bright monitor features 4K HDMI capabilities and 3D LUTs support all
within a lightweight, affordable package.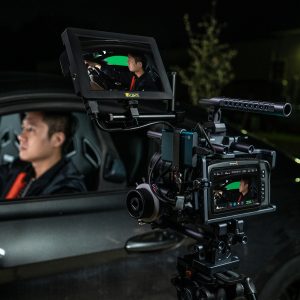 The 7″ monitor's 1920×1200 HD resolution combined with a 1200 nit screen delivers vibrant color
and strong viewing angles even in outdoor environments. Being able to install cube files for a 3D LUT
preview will ensure that what you're shooting turns out the way you want.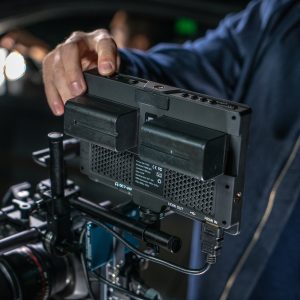 The DH7-V2 has the versatility of being able to use either just one or two L series batteries.


Shipping Weight (lbs): 2
Shipping Dimensions (in): 9.3 x 6.7 x 3.1
Product Weight (lbs): .5
Product Dimensions (in): 7.5 x 4.8 x 0.8

What's Included:
1 x DH7-V2
1 x D-Tap Cable

Especificaciones

Supported Video Signal:
HDMI

720x480i & 720x480p @ 59.94, 60 Hz
720x576i @ 50 Hz
1280x720p @ 23.97, 24, 25, 29.94, 30, 50, 59.94, 60 Hz
1920x1080i @ 50, 59.94, 60 Hz
1920x1080psf @ 24, 25, 29.97, 30 Hz
1920x1080p @ 23.97, 24, 25, 29.94, 30, 50, 59.94, 60 Hz
3840x2160p @ 24, 25, 30 Hz
4096x2160p @ 24 Hz
Aspect Ratio: 16:10
Battery Type: L Series Battery
Brightness: 1200 cd/m2
Build Material: ABS Plastic
Contrast Ratio: 1200:1
Inputs: HDMI
Outputs: HDMI
Resolution: 1920 x 1200
Screen Size: 7"
UPC Code: 847983025985
Viewing Angle: 178° horizontal/178° vertical